Bringing Chocolaterie Fun to you these School Holidays!

With Spring School Holidays just around the corner, we've created a collection of sweet ideas to bring choc loads of cheer to your family at home.
Our clever Chocolatiers and Pastry Chefs have a delectable line up of kits ready to entertain and delight – get baking with our special edition best-ever-brownies and cookies, enjoy interactive fondues for a special treat or get hands on making your very own chocolates!
Kids (and kids at heart) will love recreating some Chocolaterie fun with our School Holiday at Home edition of DIY Kits to order online and have delivered to your door. Read on to discover all the sweet activity ideas…
Bake your own Chocolaterie treats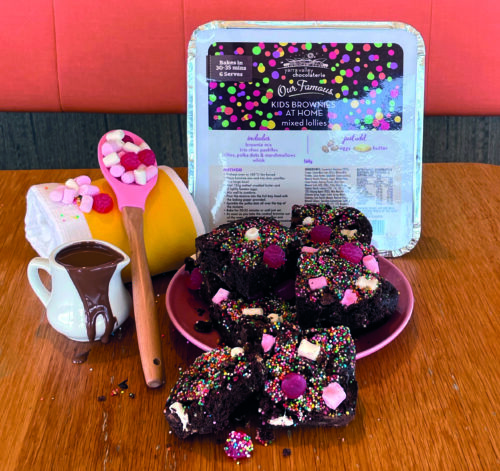 We share the secrets to our best-ever brownies in these decadent DIY Kits! You and the kids can make and bake your own batch of our famous brownies at home with this specia 'Kid's Edition' that includes trio couverture chocolate pastilles, jellies, polka dots and our fluffy marshmallows for extra delicious decorating! Or look out for our Cookie Making & Decorating Kits that include all the ingredients to create and lavishly decorate 30 cookies.
Perfect for making as a family with the little cooks in the house.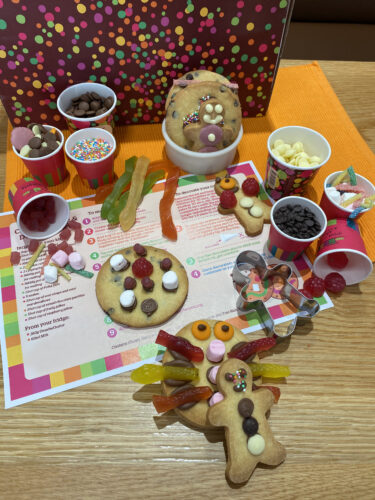 ---
Become a Chocolatier for a day!

Our ever-popular Junior Chocolatier Class can come to you these school holidays! Your budding little chef will love our new at-home experience with a special Chocolate Lollipop Kit complete with all the ingredients to make their own giant chocolate lollipop creations.
Tune in to our Facebook Lives at 11am every Tuesday, Thursday and Saturday of the School Holidays to join our Chocolatiers as they share their expert tips for making some extra special treats with your kits.
Make chocolate koalas, kangaroos and wombats!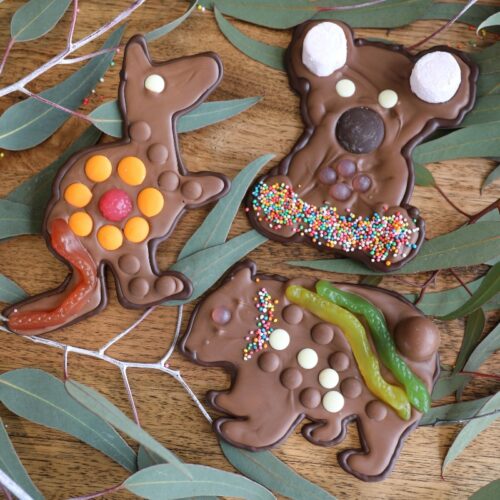 If your little ones are animals lovers, they'll adore our DIY Chocolate Making Kits created just for the kids. You can pick from Australian Animals or Farm Animals – kits come with everything from piping bags, stencils, our own handcrafted lollies for creative decoration and chocolate nibbly pots to ensure this at-home activity is extra sweet!
Have a family fondue party at home!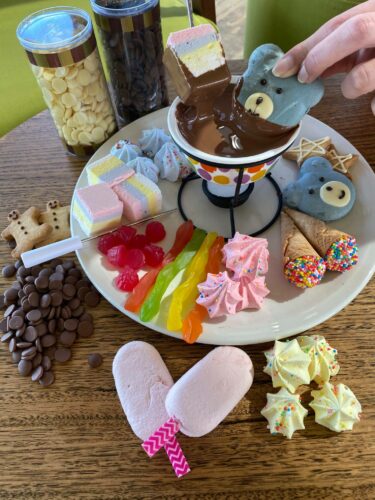 Which fondue will you do?
Discover which of our Fondues At Home suits you, with a plentiful kit of mixed chocolate pastilles, your own fondue bowl and an array of indulgent dipping goodies so you can recreate some Chocolaterie decadence at home. We've even released an extra special kids edition with whimsical delights made by our Pastry Chefs to dunk and devour. Add your own fresh fruit such as strawberries and bananas and you'll have a chocolate fondue party to remember….
 A sweet change of scene………

Get organised for School Holidays at Home here!
Our clever Chocolatiers, Pastry Chefs and hard working packing team have our DIY Kits ready for you to order at our e-stores.
We're delivering near, far – and all over Australia!

Thank you for your amazing support of our family business through our online orders at this time – and returning to our beautiful destination on the Surf Coast. We look forward to welcoming you all again soon,
Ian & Leanne Neeland