HOT CHOCOLATE FESTIVAL
1-31 AUGUST LAST CHANCE TO INDULGE! 

Have we saved the best 'til last? It's the final week of our month long Hot Chocolate Festival – and our Chocolatiers have outdone themselves with creations to warm up the last days of winter.

Check out the menu for Week 4 and plot how you'll get your hot choc fix with our Great Ocean Road, Yarra Valley and Mornington Peninsula Chocolateries  before the Festival ends on August 31.

You can indulge with a visit to us on the Surf Coast now restrictions have eased in regional Victoria, or order our decadent DIY Kits online – we're delivering near, far, anywhere in Australia to bring some decadence to Lockdown.
Final Festival Flavours – available 23rd – 31 August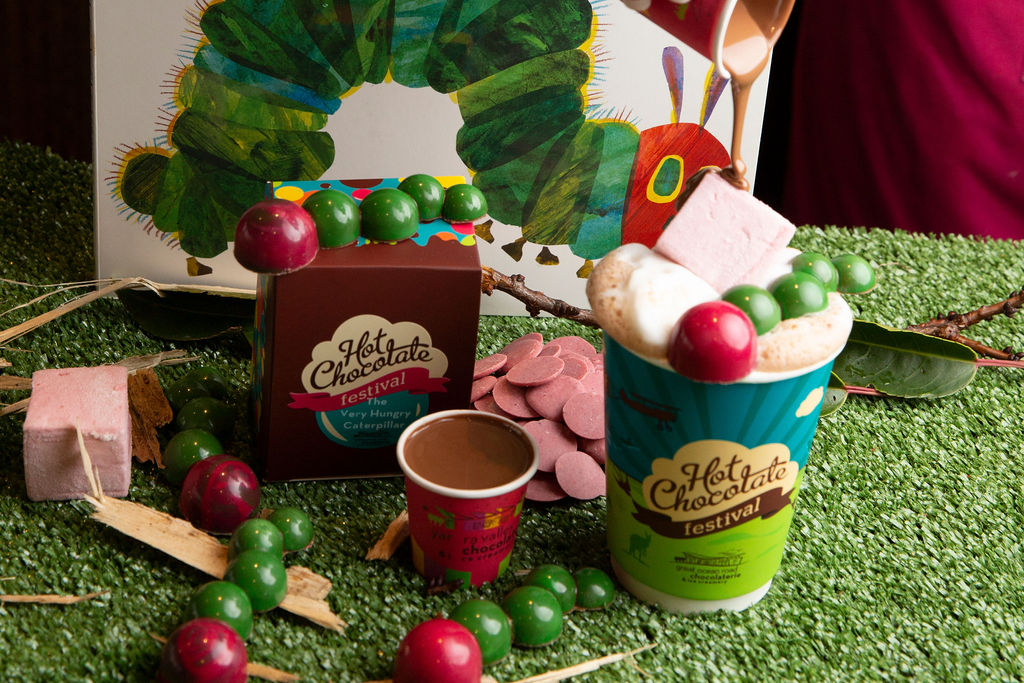 And here they are – the last limited edition line up of flavours to try!
What hot chocolate creation won't you want to miss?
The Very Hungry Caterpillar
The hungry chocolate caterpillar is filled with a delicious strawberry marshmallow and loves to swim in the creamy strawberry hot chocolate. Will he devour the giant strawberry marshmallow or turn into a butterfly?
Nutella Wagon Wheel Slurp
This beloved traditional Aussie treat is taken to another level! Filled with our house-made nutella, vanilla marshmallow and berry jam, our Wagon Wheel is then coated in chocolate and crushed golden hazelnuts, shaped like a donut and comes with a straw ready to dunk into your hazelnut hot chocolate and slurp away!
Turkish Ruby Nougat
Our soft house-made French nougat is lovingly complemented with our Turkish delight… delicate, sweet, sophisticated and just enough nuts for the perfect crunch! Do you dip your ruby choc coated log into your rose infused hot chocolate or just enjoy it on its own?
Garden of Vegan
Enjoy the tranquil journey through this fragrant 'chocolate' garden filled with a delightful array of floral beauties and delicious fruits. Mix lavender melts into a steaming mug of your favourite milk and enjoy with your vanilla bean marshmallow.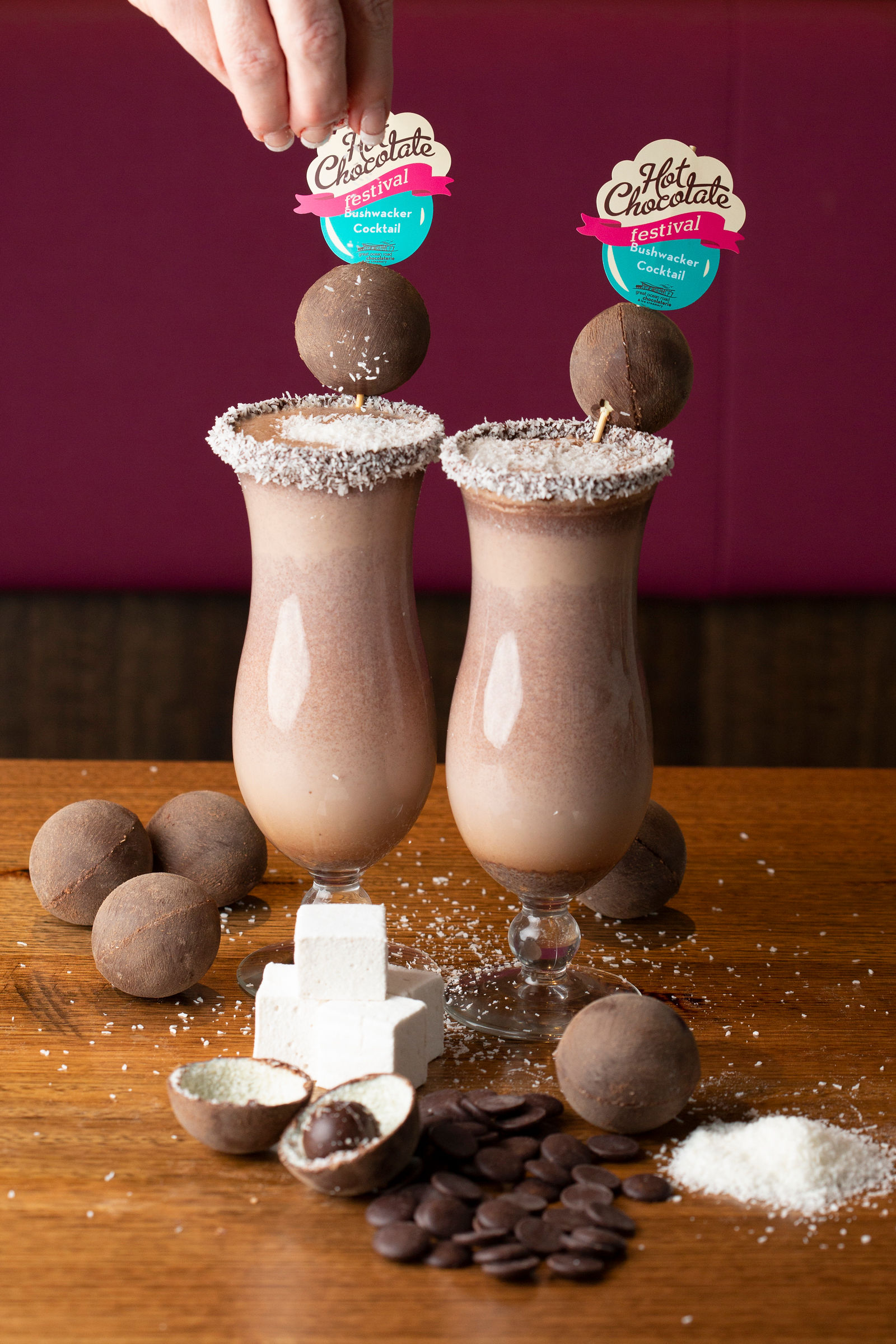 Bushwacker Cocktail
This cocktail was first created in 1975 in the Virgin Islands and we're celebrating this creamy, espresso, chocolatey taste of paradise as a rum and coffee liqueur infused hot chocolate blended to perfection…
Peppermint Honeycrunch 
Dip and swirl your heavenly peppermint honeycomb dark chocolate bark into your minty hot chocolate. Our handcrafted peppermint marshmallow will add to the ultimate mint sensation.
Salted Caramel Obsession
A flavour explosion of everything salted caramel – drop your caramel egg filled with gooey salted caramel and fluffy caramel marshmallow into your lip smackingly delicious salted caramel hot chocolate and devour your caramel marshmallow… Too much? Never!
Magic Bear
Watch this magical golden chocolate bear dive into your wildberry ruby hot chocolate, sit back and enjoy the show as  coloured mini marshmallows magically appear from nowhere!
Churros Ice Cream Boat 
(available in Great Ocean Road Chocolaterie café only)
Make a splash with this warm churros boat covered in cinnamon sugar, filled with vanilla bean ice cream and topped with chocolate fudge sauce. served with a milk hot chocolate and a fluffy chocolate marshmallow…
DIY Kits online by 31 August for your at-home hot choc fix!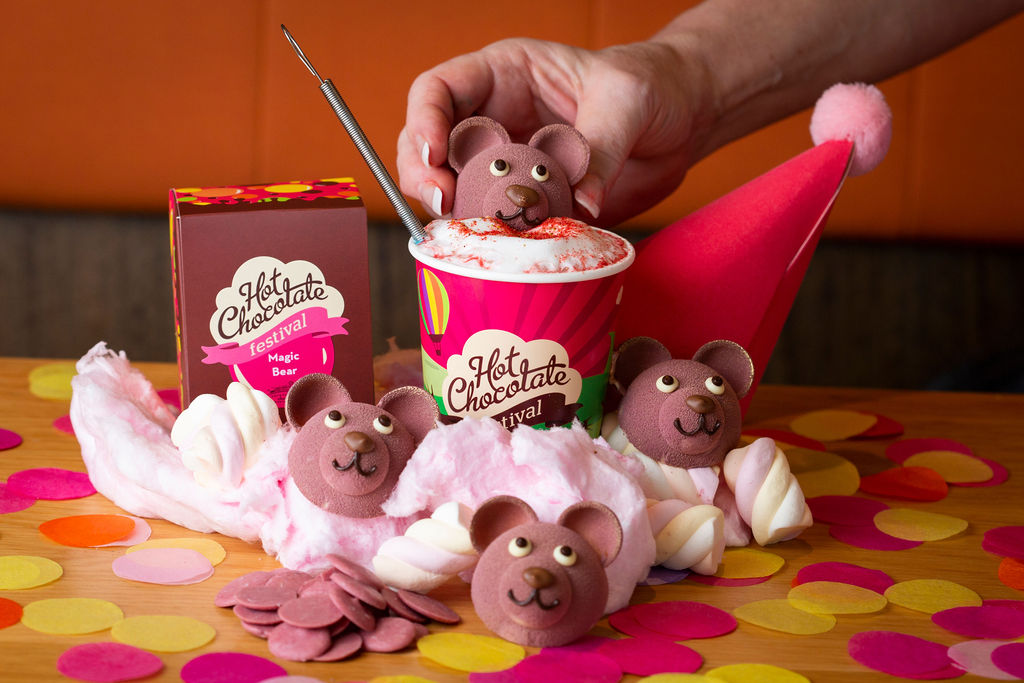 Our clever Chocolatiers made sure no matter what happened, you could always get your hot choc fix with our decadent DIY Kits.
Order the full set of our final menu of flavours or pick and mix your favourites – you'll be sent everything you need to whisk up your own Festival fun at home. Each kit comes with flavour infused chocolate melts, giant handcrafted marshmallow and totally OTT interactive elements.
Just add your choice of hot milk.
Place your order by midnight Tuesday 31 August for our final menu of flavours to be delivered to your door
What flavour will be the hottest?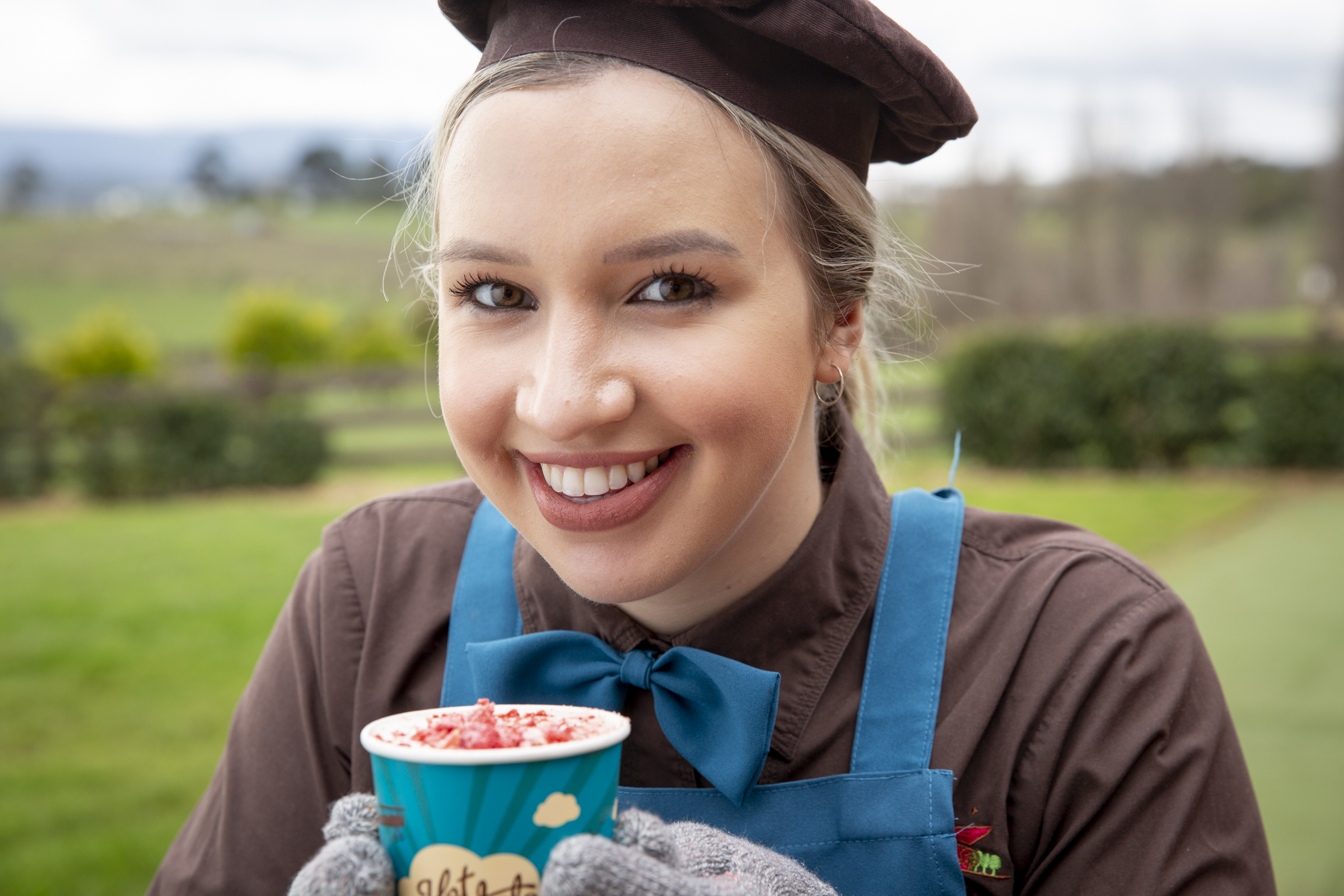 Thank you to so many hot chocolate loving customers from all over Australia for your dedication to the 2021 Festival – we've been sending our DIY Kits to every corner of the country!
Our entire team from the talented Chocolatiers to our hard working Packing staff have loved being able to bring some of our hot chocolate cheer to those in isolation. We look forward to once again sharing choc loads more fun with you in person soon!
Stay safe,
Ian & Leanne Neeland