Hop to it!
The countdown to Easter is on…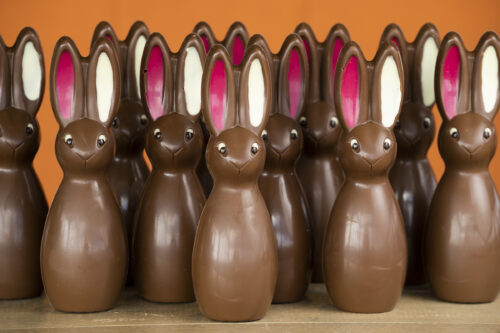 Our entire Chocolaterie team are eggcited for Easter…
and we didn't want you to miss the chance to send handcrafted Easter gifts to
your family and friends near and far.
Online orders at our e-stores must close noon Wednesday 29 March so we
can carefully pack and send in time for Easter.
Take a look at our Chocolatier's picks below and get clicking!
Send your Easter gifts Australia wide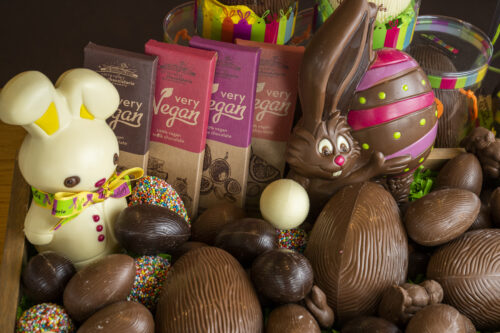 Get organised for easy Easter gifting with our special edition eggs and bunnies
from miniature to megasized made from milk, white, dark, caramelised white
and ruby couverture, and our Very Vegan chocolate too – plus blocks and
bars, colourful choc filled carrots, housemade biscuits and seasonal nougat
available to order online from $7.95. We're sure you'll also find something
delectable to treat yourself!
Don't miss these Easter editions
Snap up our 1kg Easter Rocky Road featuring colourful couverture eggs
that's perfect to share, look out for our DIY Kits to get hands on at home with
our Easter Egg Decorating and Easter Hunt Kits or bring some Chocolaterie
decadence to your own festivities with our Easter Brownie in a Jar!
All available to order from our online Easter collection.
Order online by noon Wednesday 29 March to arrive in time for Easter. 
There's always fun at the Chocolateries…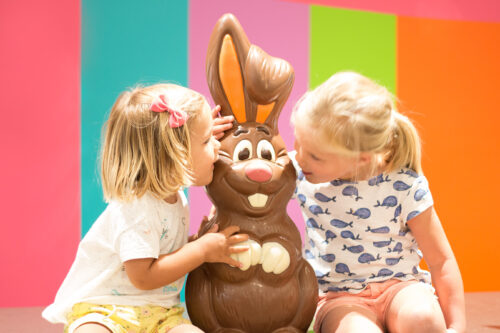 And of course, there's a bounty of ways you can indulge, taste and explore with
a visit to our Chocolateries in the the lead up to Easter, over the Easter
weekend and school holidays with our program of events, classes, daily tasting
sessions – and don't forget our ice creams, desserts and seasonal menu in our
all day Cafés. We're open every day, 9-5pm to treat you.
We look forward to sharing the talents of our Chocolatiers this Easter and
welcoming you to our sweet destinations in the Yarra Valley, on the
Great Ocean Road and Mornington Peninsula very soon….
Ian & Leanne Neeland